Where YOU want. When YOU want.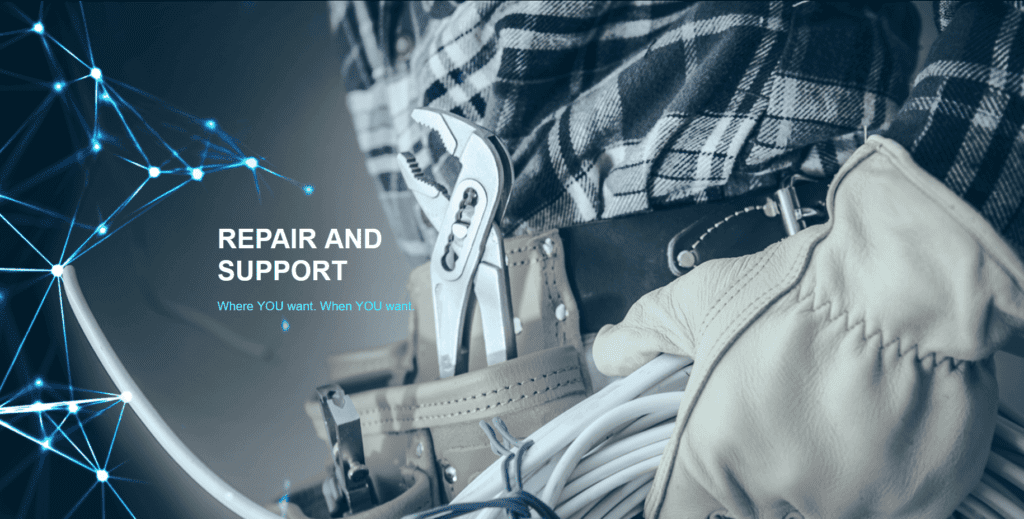 At United Smart Tech, we pride ourselves on being a one-stop-shop for your organization's technology solutions. Specializing in connected device solutions and communications technology, we work to deliver amazing results that help our clients pursue their inspirations to the fullest. Our process is simple and straightforward – whether you need ten or ten thousand technicians, we are fully capable of satisfying your firm's needs.
Our leaders boast over a decade of experience in this industry. (Yes, we know we are getting old, but like fine wine, our expertise betters with age). We combine this high-level of knowledge with a deep understanding of today's cutting-edge technology, ensuring that you receive the highest quality
service from industry leading experts. Over the years, United Smart Tech has established itself
as one of the best options for Phone, Tablet, Computer, Console Repair services throughout the Southern United States.
Throughout United Smart Tech, our employees are inspired to exceed expectations,
maintain the highest standards, and challenge what was previously considered to be
impossible. We recruit, train, and encourage a technical workforce that is
dedicated to expanding their knowledge and taking our client's technology
resources to the next level.
With over 22 million Americans using on-demand services every year,
what are you waiting for? We encourage you to jump on our bandwagon and
provide your end- users with the cutting-edge and on-demand technology
solutions they deserve.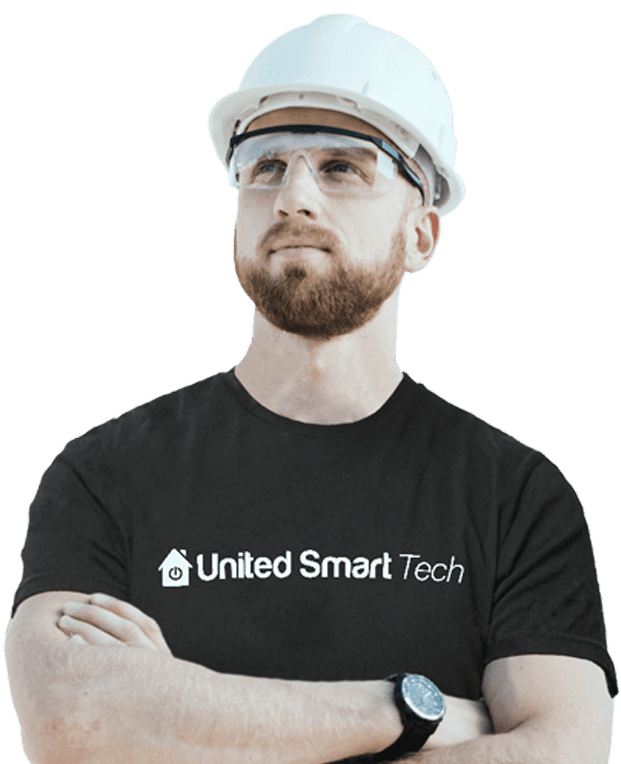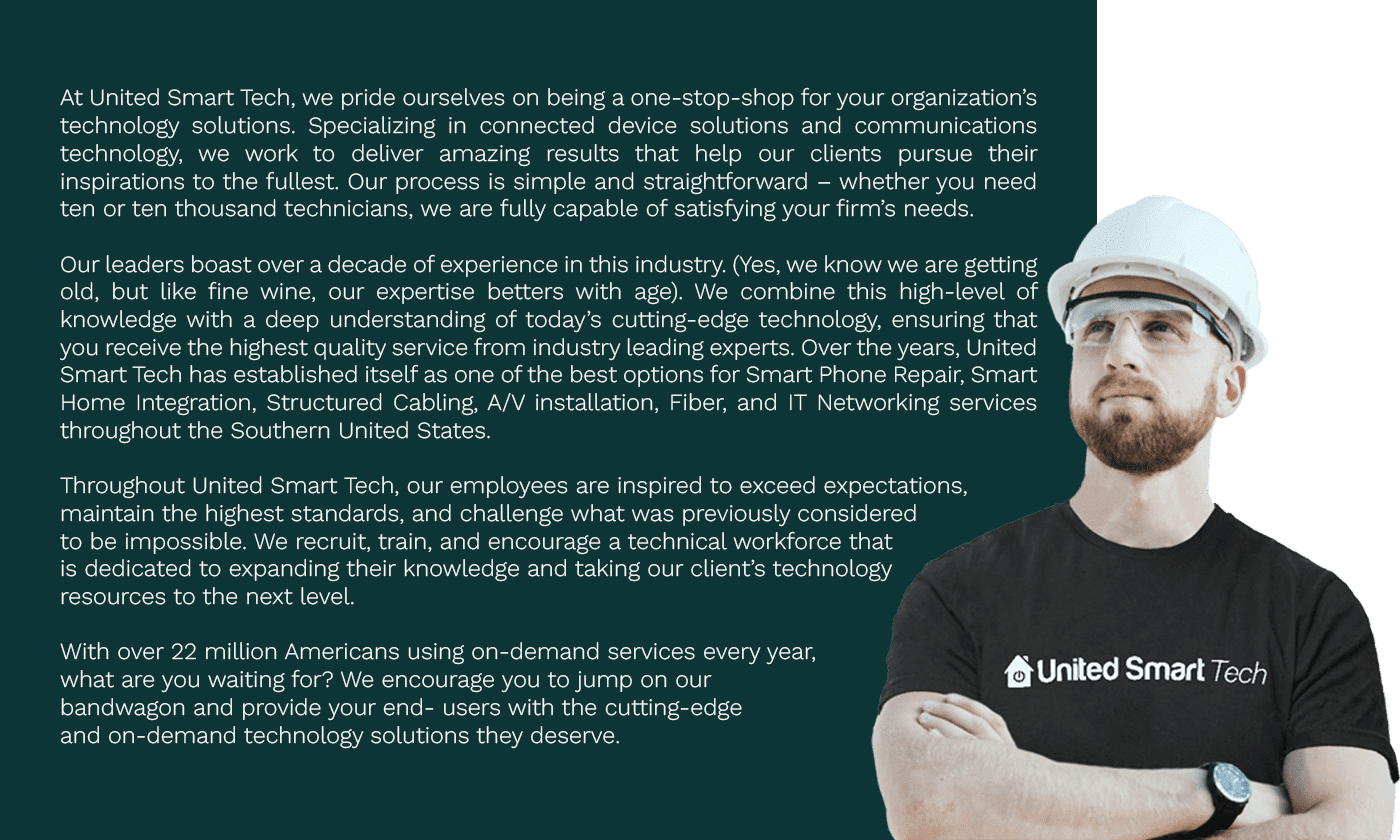 Choose from our popular carriers and retailers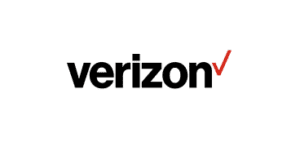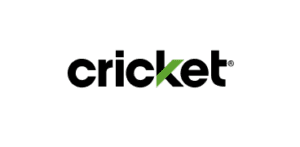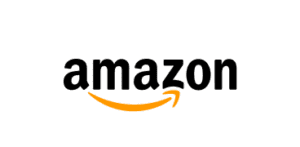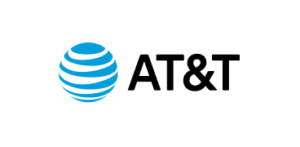 We recruit, train, and manage an on-demand technical workforce
We recruit, train, and manage an on-demand technical workforce
Brilliant!!! Fixed many problems with my iPhone that a cell repair store told me we're unfixable. I was thrilled!!! Feels like I have a new phone. My tech was friendly and welcoming. I will be calling them soon to fix the WiFi etc in my home. Thanks, guys!!!!
Excellent customer service both technicians were very knowledgeable and very friendly it was an absolute joy to have them here and it was so convenient for me to be able to have someone come into my home and fix my phone immediately rather than going through sending a Phone in to get fixed. I would recommend it to all my friends!
I like the quick, next day scheduling for my screen repair. I also like the fact that the technician came to my home to fix the phone instead of having to mail it to the service center. The best part of the whole experience, I was able to keep my same phone and no data was lost.
The guy who fixed my phone was really nice and 10/10 someone I would recommend. He was super professional! I also loved the convenience of someone coming to my workplace and having them fix my phone within 30 minutes. It was so quick and easy and did not hinder my ability to do my job.
Great service! The repair tech, Isreal, was prompt and on time. He allowed me to watch the process and even answered my 20 questions about how my phone works. Service was quick and my phone works like new again. I would certainly recommend!