At United Smart Tech, we pride ourselves on being a one-stop-shop for your organization's technology solutions. Specializing in connected device solutions and communications technology, we work to deliver amazing results that help our clients pursue their inspirations to the fullest. Our process is simple and straightforward – whether you need ten or ten thousand technicians, we are fully capable of satisfying your firm's needs.
Our leaders boast over a decade of experience in this industry. (Yes, we know we are getting old, but like fine wine, our expertise betters with age). We combine this high-level of knowledge with a deep understanding of today's cutting-edge technology, ensuring that you receive the highest quality service from industry leading experts. Over the years, United Smart Tech has established itself as one of the best options for Smart Phone Repair, Smart Home Integration, Structured Cabling, A/V installation, Fiber, and IT Networking services throughout the Southern United States.
Throughout United Smart Tech, our employees are inspired to exceed expectations, maintain the highest standards, and challenge what was previously considered to be impossible. We recruit, train, and encourage a technical workforce that is dedicated to expanding their knowledge and taking our client's technology resources to the next level.
With over 22 million Americans using on-demand services every year, what are you waiting for? We encourage you to jump on our bandwagon and provide your end- users with the cutting-edgeand on-demand technology solutions they deserve.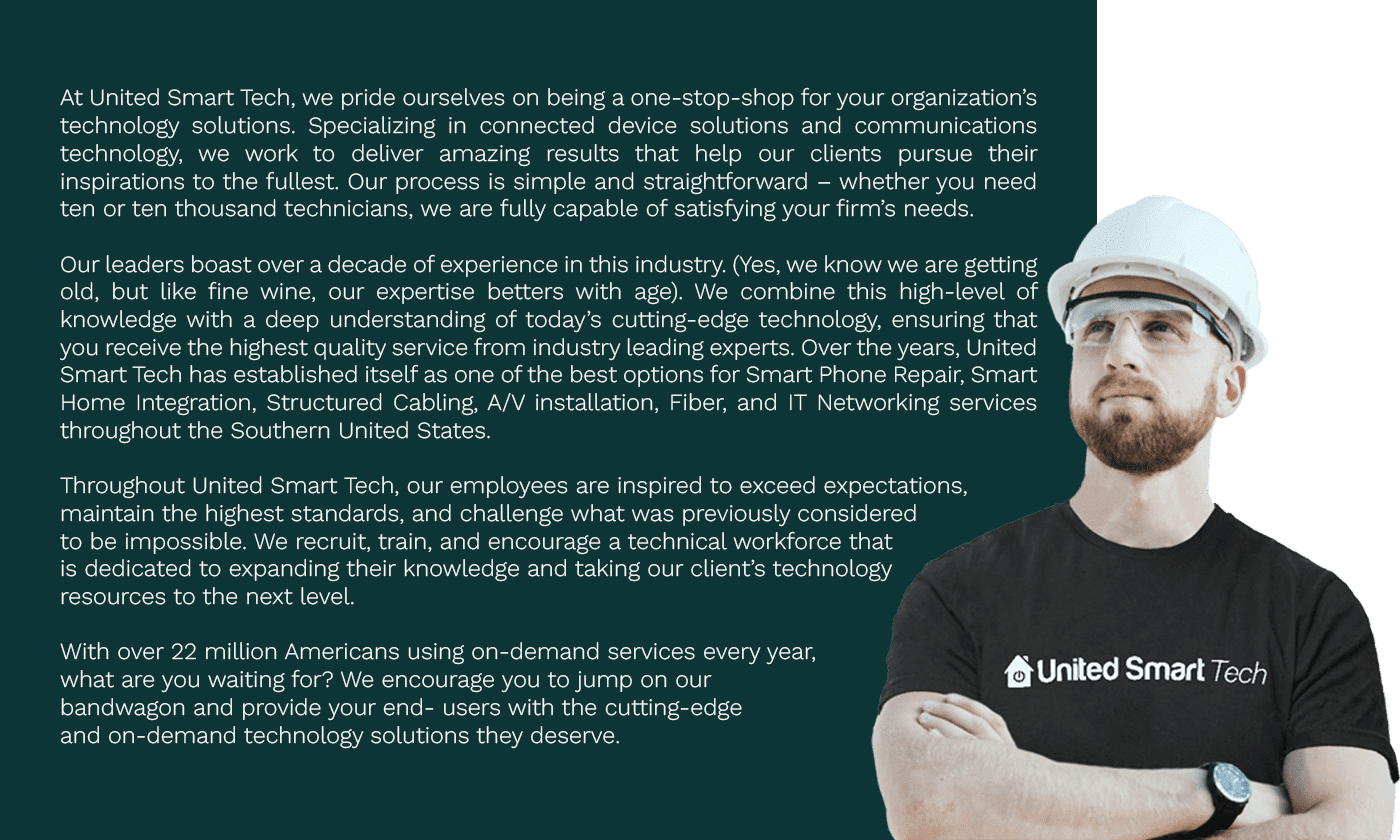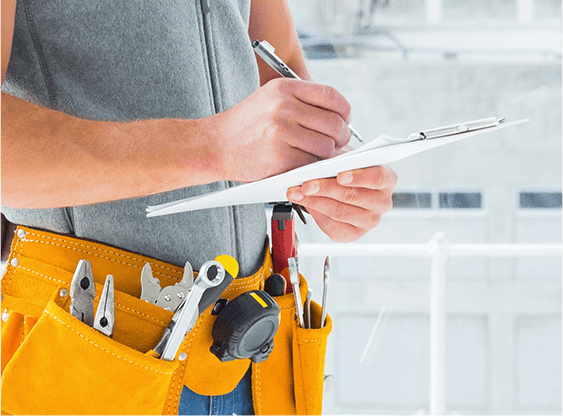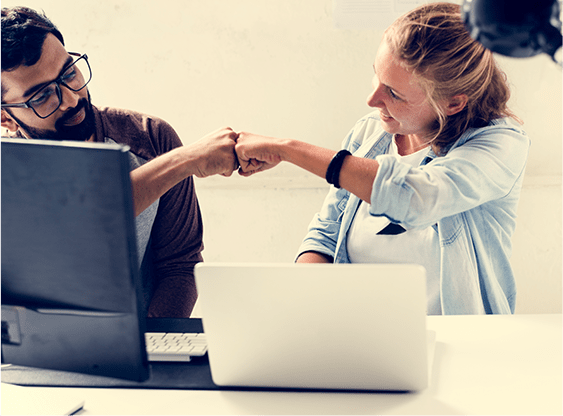 United Smart Tech analyzes the needs of your company to best serve your customers. We work with you to establish high expectations from the get-go.
United Smart Tech creates a customized plan to fit your company which includes geographic needs, financial means, skill sets required, and scalability. Once we've finalized your plan we can begin the process of selecting the best team of technicians to serve your company.