FIBER
United Smart Tech is proud to manufacture, install, maintain, and deliver industry-leading FFTx networks that can range from a few hundred feet to hundreds of miles in length.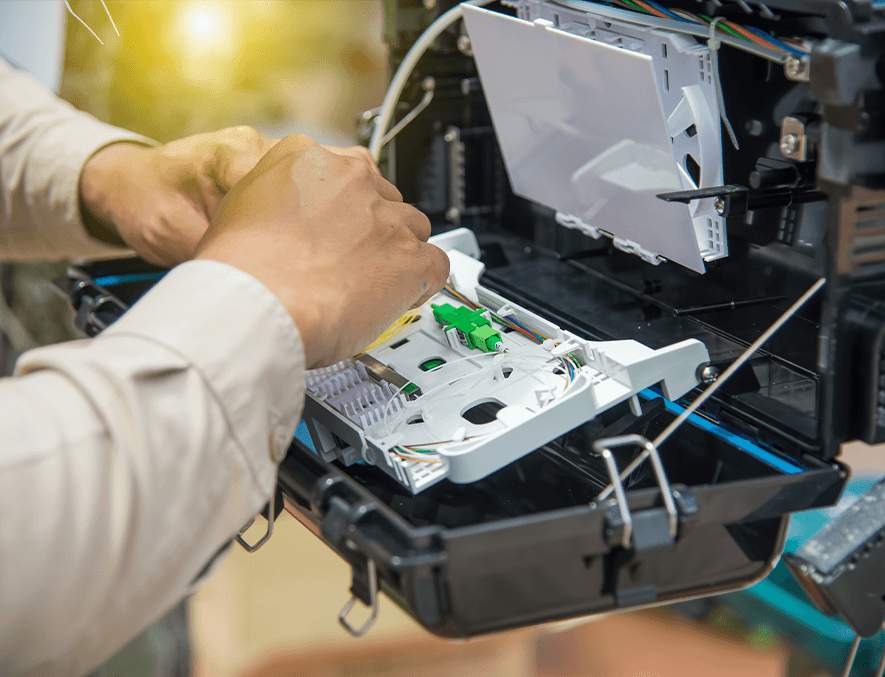 SERVICE OVERVIEW
Regardless of the scale, our team will create and install leading fiber optic technology that will form the backbone of your organization's connectivity for years to come.
The fast, reliable, and scalable communications networks made possible by fiber-based technology are second-to-none. With the skillful approach of our experienced staff members (which include many of the best technicians in the industry), your organization couldn't be in better hands. We proudly install underground fiber networks in urban and rural areas, regardless of the terrain or underground conditions, to meet your business needs.